Jason Kenney's Diplomatic Response to Biden
Last week I wrote about the ridiculous pledge from Joe Biden's campaign to kill the Keystone XL pipeline project should Joe succeed in his bid to become the 46th President of these United States. Well, the following day Biden came out of his Delaware basement, saw his shadow, and magnanimously allowed reporters to ask him a few questions. One of those questions was about his Keystone pledge, and here is what the former veep had to say:
"I've been against Keystone from the beginning. It is tarsands that we don't need — that in fact is very, very high pollutant," Biden said in an interview with CNBC. Biden said he wouldn't want to stop all oil projects immediately, but vowed to transition the U.S. "gradually… to a clean economy." He said Keystone "does not economically, nor, in my view, environmentally, make any sense."
In my post I mentioned how bizarre it is that Biden would endanger all the jobs that Keystone XL has and will continue to provide in two countries, while also antagonizing Canada, a key ally and major (and increasingly important) trading partner. Well, in his reply to Biden's comments Alberta Premier Jason Kenney hit a lot of the same notes, while having the diplomatic sense to suggest that the issue might not be Biden's stupidity as much as that he has been poorly served by his advisors:
The comments made by [former U.S.] vice-president Biden suggest that he hasn't been well or accurately briefed on the dependence of the American economy on Canadian energy exports," Kenney said. "It's a hugely important strategic development for the United States that North America is now energy independent — no longer dependent on imports from OPEC dictatorships like Venezuela and Saudi Arabia.... The Keystone pipeline... delivers about 600,000 barrels a day of heavy Alberta crude to refineries primarily in the Midwest in Illinois. So, a whole lot of jobs and the economy in the American Midwest are dependent on that supply of energy through the Keystone pipeline.

We would hope to have a chance to ensure Mr. Biden was aware of these facts and also aware that the building trades union, the construction unions, the steelworkers unions — which are traditional supporters of Mr. Biden's party — are strongly in favour of the Keystone XL pipeline expansion, which has already crossed the border, which is creating thousands of jobs on both sides of the border and which will ensure that the United States is no longer dependent on OPEC crude," Kenney said.
The premier went on to point out that Biden's claim that the claim that the project is not economically viable doesn't stand up to scrutiny since Keystone "has been operating for 10 years, profitably and successfully, both for the refineries, American consumers and Canadian producers," and that his claim that it is environmentally unsound doesn't make a lot of sense since the alternative to the pipeline is oil being transported by rail which itself leads to greater carbon emissions. It isn't like people are going to stop using energy. much as the Luddite Left might wish otherwise.
Kenney would have been in his rights to drop the mic after this thorough dismantling of the former vice president, and maybe put videos of it up on all of his social media accounts, followed by a sufficiently antagonistic gif, like so: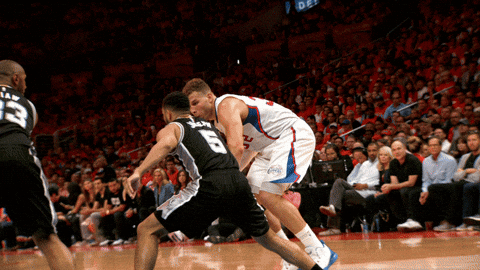 or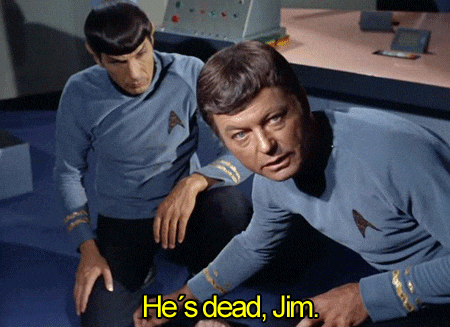 But interfering in the politics of another country -- especially an ally -- is bad form, and of course it's possible that Kenney will have to work with (God help us) President Biden one of these days. Should that day arrive, perhaps Biden should take some diplomacy lessons from Alberta's premier.
Of course it would be even better if he learned a thing or two about major sectors of our economy before he decides to destroy them.